Six Reasons to Drink Green Tea : Heal the Body With Natural Remedies
Reasons to Drink Green Tea
Drinking tea is popular across the planet but green tea is talked about as a drink that can be and perhaps should be considered as one of the best beverages on earth. And why is this? It's loaded with strongantioxidants, andnutrients,which have many dynamic effects on the body. There isbrain function improvement, andprotection against cancerthese benefits get the attention of the eye as well as the ear. I hear this other infromation stated over and over again. I'm grateful for the good news for a change. Let's take a closer look at what is being studied, reported and said.
Combat Allergies-If you have allergies like I do and want relief for your body and mind Green tea has been reported to provide strong help in this effort. It's because of the presence of epigallocatechin gallate (EGCG), a specific compound which is good at to fight allergies. As per thesurvey carried out byCytotechnologyin 2007,the tea polyphenol can reduce pollen allergies. Additionally, some of the compounds can strengthen the hormones, which are capable of reducing and relieving allergy symptoms.
Improves Eyesight-Carrots have a huge amount of Vitamin A, and is associated with improving eyesight. However, you may or may not know green tea is capable of penetrating the eye tissues, and creating antioxidant activity. Additionally, the oxidant Catechins is capable of and often is absorbed directly into the eye tissues. According to the survey carried out byExperimental Eye Researchin 2011,it can alsoprevent cataract-induced blindness.Additionally, it can act as a shield near the cornea, and improve eyesight. Wow!
Reduces Cholesterol-May of us have heard the disadvantages associated with high cholesterol, and the risks associated with it. At present, many people around the world are trying everything they know too reduce it. Additionally, it is really difficult to think of life beyond fast food, and too many unhealthy snacks and drinks. However, a very valuable option would be to replace at least some of these with green tea. It has a strong anti-oxidant known as EGCG, which can absorb cholesterol from the intestine. As per survey carried out byThe American Journal of Clinical Nutritionin 2011,more than 1100 participants showed improvement after the consuming the the drink. Those that took it 5 times a day; showed a significant reduction of cholesterol from the body. That's a lot tea, but those that started their morning hydration with water and this substance saw the difference. Armed with an intentional schedule and plan. Tea with breakfast, snacks, at lunch, dinner and beyond found it doable. That's five cups. It's not just a couple. We too can move into this healthier direction if we choose too.
Strengthen Gums and Teeth-You may have read in several places, that drinking tea has been associated with staining teeth and thereby weakening gums. The reason is the presence of tannic acid, which is dark in color, and hence damaging to the teeth. However, green tea is the exception, and can improve oral health. As the research carried out byPeriodontologyin 2009,this beverage has an inverse relation with periodontal diseases. As mentioned above, the presence of Catechins can reduce symptoms, associated with periodontal diseases. Additionally, it canreduce body inflammation, andstrengthensyourbody's responseto periodontal bacteria. The strongest aspect is the Green Tea's ability to fight bacteria, and reduce the amount of acidity in saliva.
Cancer-Green tea is known for fighting pancreatic, and oral cancer.
UV Protection- Sunglasses and sunscreens are the best weapons at the beach in the summer months and in a mostly tropical environment. Catchines are capable of making the skin resistant to ultra violet rays, which prevent sthe the skin from aging. Green tea has been shown to prevent the skin from the inflammation caused by UV exposure.
Weight Loss-it is reported this tea helps mobilize fat from our fat cells. Ain't that good news! Believe it or not the list goes on.
Video: 7 Health Benefits of Green Tea & How to Drink it | Doctor Mike
Reasons to Drink Green Tea images
2019 year - Reasons to Drink Green Tea pictures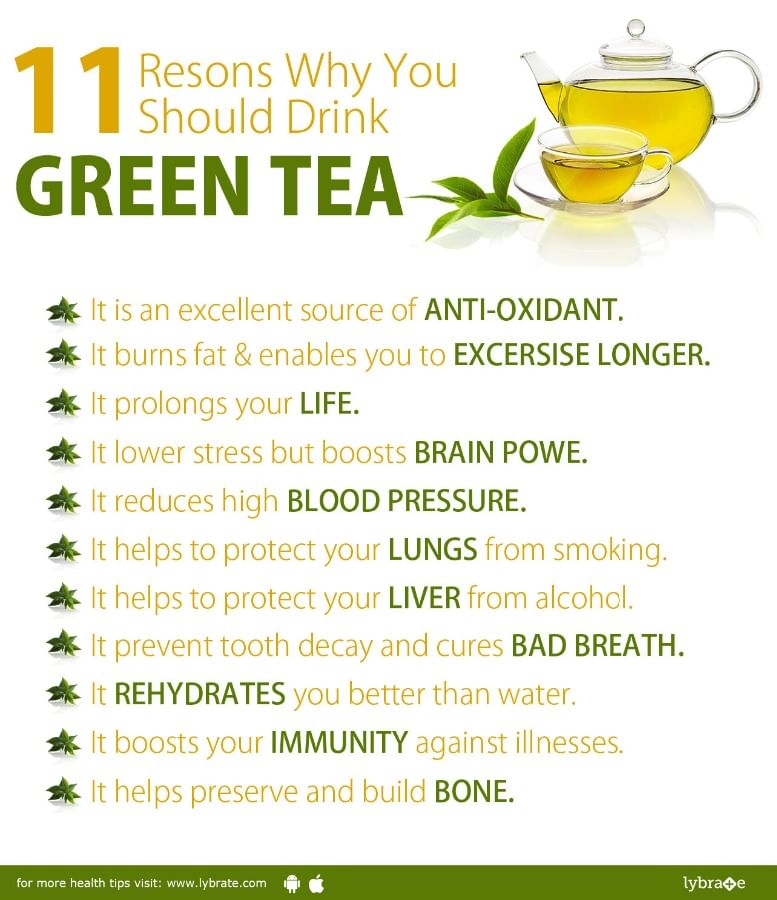 Reasons to Drink Green Tea advise photo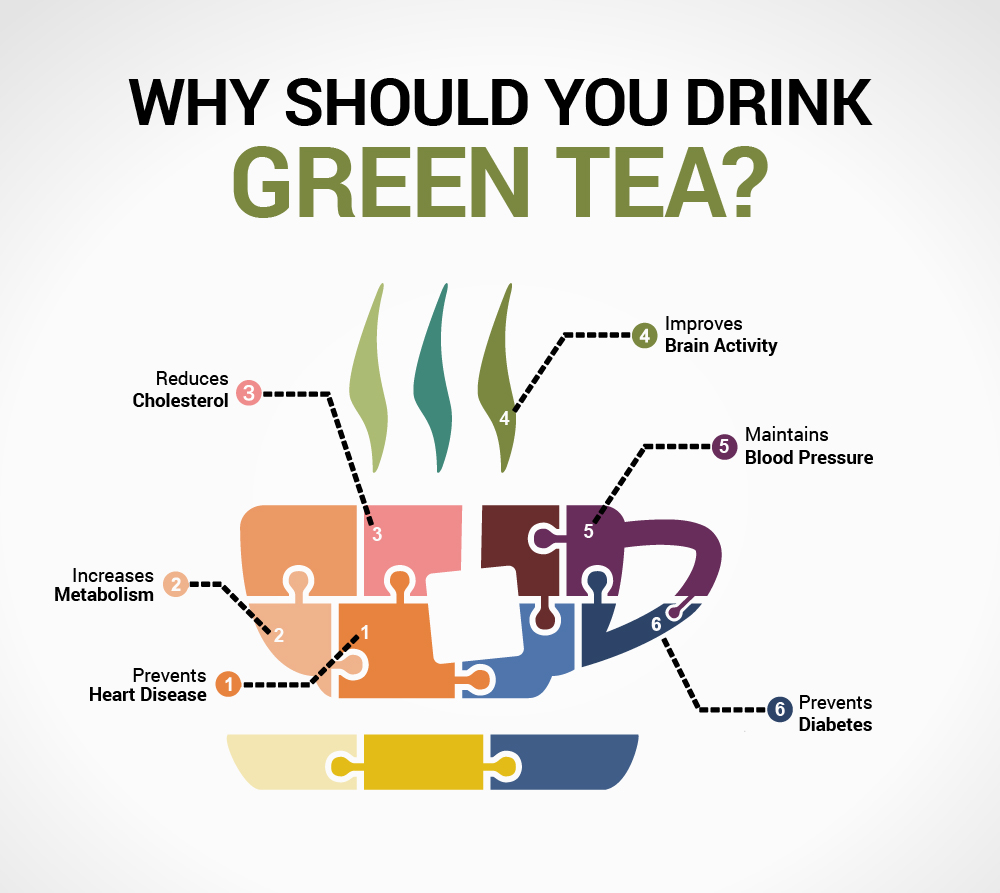 Reasons to Drink Green Tea pics
Reasons to Drink Green Tea new images
images Reasons to Drink Green Tea
Watch Reasons to Drink Green Tea video
Discussion on this topic: Reasons to Drink Green Tea, reasons-to-drink-green-tea/ , reasons-to-drink-green-tea/
Related News
How to Act in Thailand
What Is Polyunsaturated Fat
Is my phone making me stupid
How to Help Your Grandchildren Handle Stress
How to Get Rid of Your Red, Indented Acne Scars For Good
Will Princess Eugenie Wear a Stella McCartney Wedding Gown Down the Aisle Today
20 Fall Men Outfits With Flat Caps
Gigi Hadid Goes Completely Makeup-Free with ZaynMalik
3 Ingredients That Make This Perfume a Dream
Brandy Snaps Recipe
Modify Your Movements for Fibromyalgia Relief
How to Make a Photo Collage
How Long to Rest for Greater Muscle, Strength, and Weight Loss
Date: 14.12.2018, 06:39 / Views: 72344
---