30 LIFE-CHANGING MAKEUP HACKS EVERY WOMAN SHOULD KNOW
11 Beauty Blunders Every Woman Makes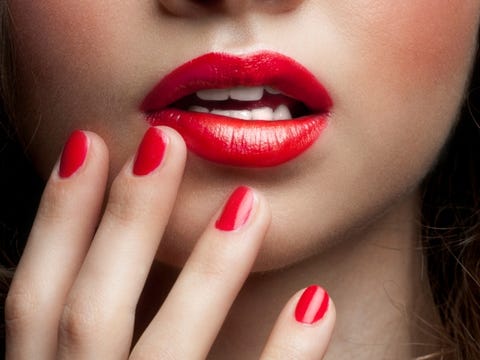 The way you brush your hair, file your nails, and shave your legs is like second nature by now. But what if we told you that the routine you've been following since you were old enough to bother is actually…wrong? Don't worry—plenty of women make the same mistakes. And the good news is, fixing them doesn't add any extra time to your routine. Make these simple tweaks to your morning and evening prep to look gorgeous without adding any extra items to your beauty to-do list.
MORE:The 8 Biggest Makeup Mistakes That Age You
Advertisement - Continue Reading Below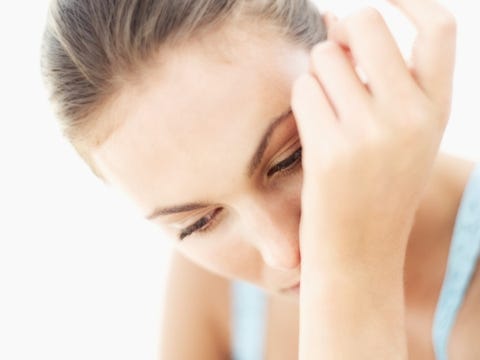 Rubbing perfume between your wrists
Why it's bad:Spritz, rub, go—right? Not quite, says Wendi S. Berger, president of Pour le Monde Parfums. The top, middle, and bottom notes of a perfume are supposed wear gently over hours. But when you rub your wrists together, heat and friction causes the top notes—the one you're most likely to smell first—to evaporate faster. "You are eliminating the joy of the top notes—which is probably why you purchased it in the first place—and rushing the spirit of the fragrance." (This is especially true for natural fragrances. Click here for our favorites!)
The fix:Spray perfume on unclothed pulse points like your inner wrists, inner elbows, or behind your ears (but be ginger, please—don't spray all these places unless you want to be that girl). Before you get dressed, let the fragrance dry naturally. For damp wrists, channel your inner Kate Middleton and wave like royalty for a drying method that won't disturb the smell.
Advertisement - Continue Reading Below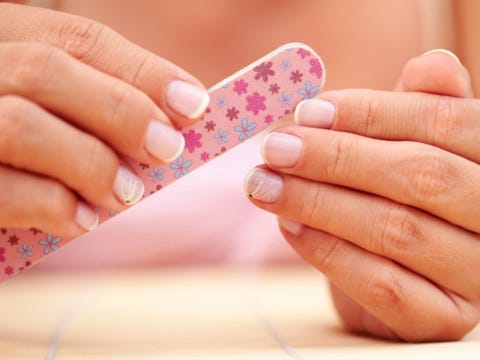 Filing your nails back and forth
Why it's bad:Sawing back and forth while filing can cause a snag on the surface of the nail, which can weaken your nail and cause breakage, says Suzi Weiss-Fischmann, OPI executive VP and artistic director. (Be sure to avoid these 7 other manicure mistakes that age your nails.)
The fix:Take your file between your thumb and pointer finger and file your nails in one direction.
Advertisement - Continue Reading Below
Peeling off your polish
Why it's bad:In a meeting, on the train, on your own couch—we've all gone to town on a dilapidated mani. But that white stuff that comes off with your nail polish is actually the top layer of your nail. Remove the protective top layer, and your nail will be thinner, weaker, and more prone to breakage.
The fix:Resist the urge to pick and remove polish the old fashioned way: with a cotton ball soaked in nail polish remover. Keep a few La Fresh Eco-Beauty Nail Polish Acetone-Free Remover Pads ( for 20; ) in your purse, your car, at your desk. They're lifesavers when you're called into an impromptu meeting or dinner and your manicure is looking less than polished.
MORE:7 Things Your Nails Say About Your Health
Advertisement - Continue Reading Below
Brushing hair from the top
Advertisement - Continue Reading Below
Advertisement - Continue Reading Below
Using conditioner all over
Advertisement - Continue Reading Below
Dry shaving
Why it's bad: Dry shaving can cause flaking, lead to razor burn, and, without the lubrication of the shaving gel, makes it easier for the blade to catch on your skin and send you reaching for the bandages. (Here are the best methods to remove hair from...everywhere.)
The fix: Shave at the end of your shower, suggests Joshua Zeichner, MD, director of cosmetic and clinical research in the department of dermatology at Mount Sinai Medical Center in New York City. Apply a hydrating shave gel (or even hair conditioner if you're in a pinch), which will allow for a nice slick surface and a cleaner shave.
Advertisement - Continue Reading Below
Drying your hair with a towel
Why it's bad: Your hair's cuticle—that's the outer layer—is shingled like a roof. The flatter it lays, the shinier it looks. Rubbing the towel back and forth roughs up the cuticle, which can cause damage that fades color and promotes dryness.
The fix: Lobosco suggests wrapping your hair in the towel to absorb the water, running the towel from roots to ends in the direction of the cuticle, or simply squeezing the water out of the hair with a towel or old T-shirt.
MORE: Simple Ways To Keep Your Hair From Breaking So Much
Advertisement - Continue Reading Below
Picking at a pimple
Why it's bad: We know it's hard to resist, and you know you've been told this a hundred times, but here's the bottom line: Picking at a pimple can compound the infection causing it to spread under the skin and, yup, scar. If you don't want a monster on your face, hands off!
The fix: Zeichner recommends applying an OTC cream with 1% hydrocortisone and 2.5% benzoyl peroxide to the inflamed offender. If you absolutely can't wait for it to go away on its own, visit a dermatologist for a cortisone shot. (For more solutions, check out these new, effective treatments for getting rid of adult acne for good.)
Advertisement - Continue Reading Below
Wearing makeup to bed
Why it's bad: By the end of a long day, your skin has collected plenty of dirt and oil along with that makeup. Leaving it on all night clogs the pores, which could lead to breakouts—not to mention creates hard-to-clean stains on your pillowcase!
The fix: Traditional soaps are strong enough to remove makeup, but make the delicate skin on your face tight and dry, which could cause flaking, breakouts, and redness. Instead, swipe away makeup first with disposable wipes like Yes to Cucumbers Facial Towelettes (.99; yestocarrots.com) and wash your face using a gentle made-for-your-face cleanser. Apply a night cream (we've got one for every budget) and hit the sack with happy skin.
Advertisement - Continue Reading Below
Advertisement - Continue Reading Below
Not wearing sunscreen—all the time
Why it's bad:The sun's harmful UV rays give you sun spots, break down your DNA to cause wrinkles and fine lines, and put you at risk for skin cancer. Plus, a recent study revealed that regular sunscreen use can keep the signs of aging at bay just as well as your expensive wrinkle cream—in fact, skin aging was 24% less in sunscreen users. UV light can even penetrate through glass windows and clouds, says Zeichner, so it's important to apply even if you're office-bound.
The fix:Apply SPF 30 every day to exposed skin, including your face, ears, hands, chest, and lips. Not sure which kind to buy? Find the best sunscreen for your skin type here.
Advertisement - Continue Reading Below
Using eyeliner on your bottom lids
Why it's bad:Lining your eyes all the way around is very dramatic and can make the eye look smaller, says Petra Strand, creator of Pixi Beauty. (To make tired eyes look more awake, here's what you need to know.)
The fix:Trade your black liner for a powder in a softer shade like dark grey, brown, or midnight blue, says Strand. Dip a flat liner brush into your shadow liner and blend the shadow most of the way across the top and bottom. Then, add small amount of champagne-colored shadow in the very inner corner to open the eye up.
Video: 7 Funny and Useful Beauty Hacks
11 Beauty Blunders Every Woman Makes images
2019 year - 11 Beauty Blunders Every Woman Makes pictures
11 Beauty Blunders Every Woman Makes forecasting photo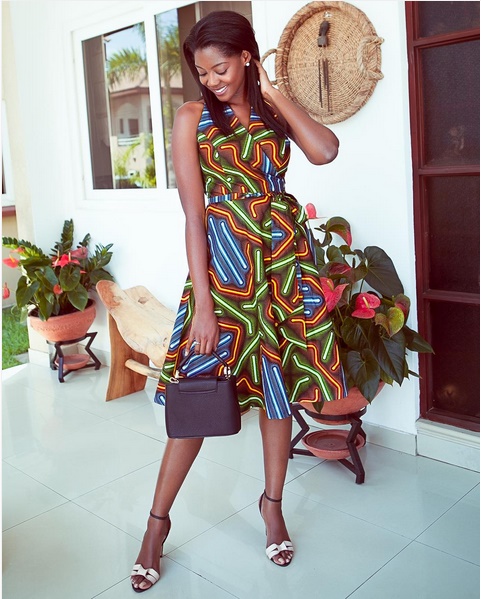 11 Beauty Blunders Every Woman Makes foto
11 Beauty Blunders Every Woman Makes new picture
photo 11 Beauty Blunders Every Woman Makes
Watch 11 Beauty Blunders Every Woman Makes video
Discussion on this topic: 11 Beauty Blunders Every Woman Makes, 11-beauty-blunders-every-woman-makes/ , 11-beauty-blunders-every-woman-makes/
Related News
Want: A Fine Jewelry-Inspired Statement Necklace From Kara Ross' New AffordableLine
Is Contouring Over See All the Facts and You Be theJudge
Too Few Teens Receive HPV Shot
What to Eat for a Healthy Prostate Cancer Diet
140 Years On, These Jeans Are Still the Coolest
6 Ways to Make Your Soup a Bowl with Health Benefits
How to Measure Oven Size
11 Sex and the City Pilot Secrets Straight From the Casting Directors
Should You Get A Mammogram
How to Deal With a Cursing Person
Date: 14.12.2018, 12:34 / Views: 85381
---